26-27 September 2016: Decentralized Online Social Networks, Crete

photograph source: http://www.aldemar-resorts.gr/EN/destinations/crete/
The iSocial Workshop "Decentralized Online Social Networks" will take place in Aldemar Knossos Royal Village Hotel, in Hersonissos, Crete, on the 26th and 27th of September 2016.
More details can be found at the workshop site
iSocial Video Challenge, 01 March - 15 May 2016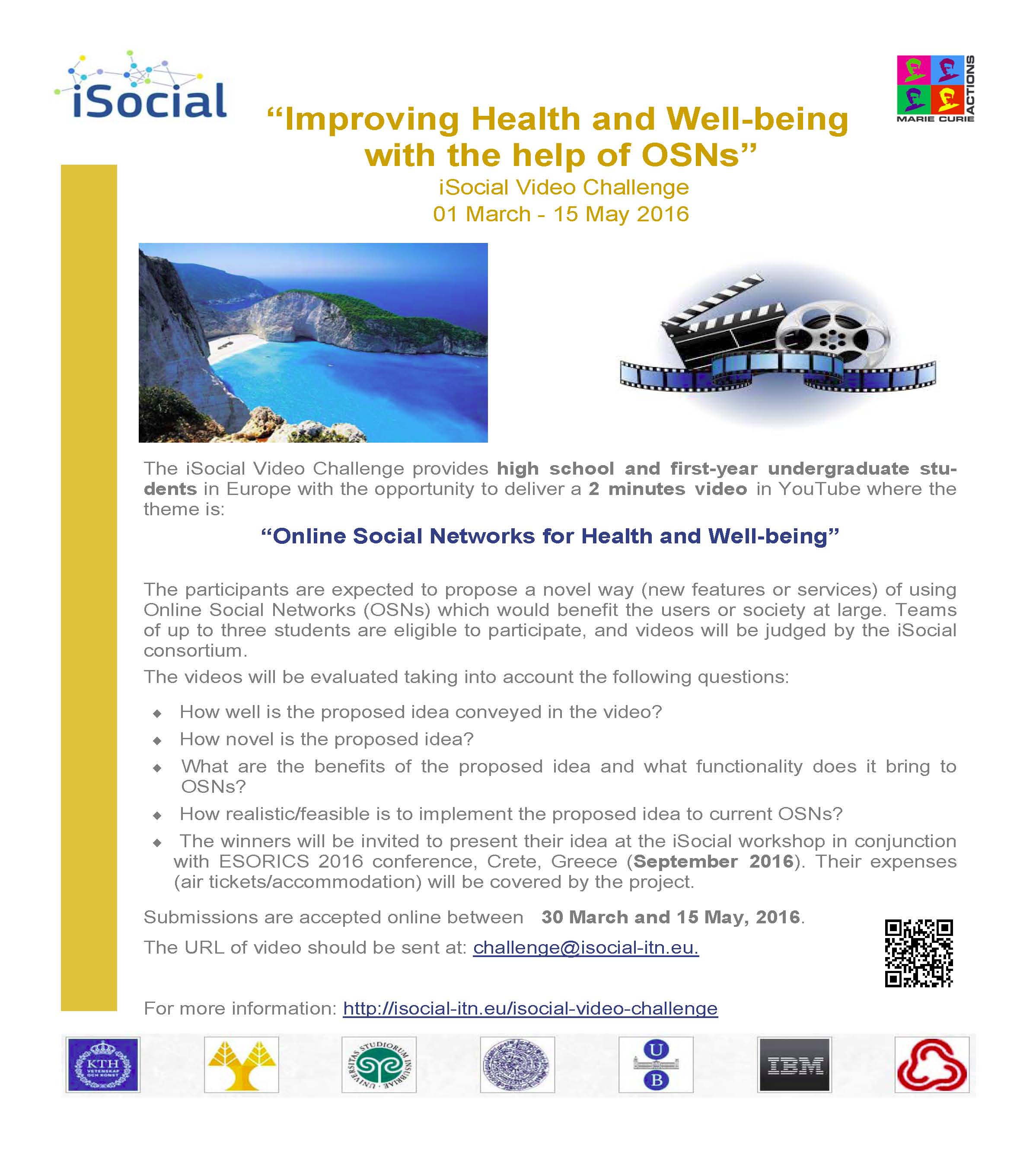 Dates for Video Challenge submissions: March 30 - May 15, 2016
iSocial Workshop: Crete, Greece (September 2016)
Description of the Challenge:
The iSocial Video Challenge provides high school and first-year undergraduate students in Europe with the opportunity to deliver a 2 minutes video in YouTube where the theme is:
"Online Social Networks for Health and Well-being"
The participants are expected to propose a novel way (new features or services) of using OSNs which would benefit the users or society at large. Teams of up to three students are eligible to participate, and videos will be judged by the iSocial consortium.
More information on the iSocial Video Challenge webpage
28-29 January 2016: iSocial Research Meeting, Milan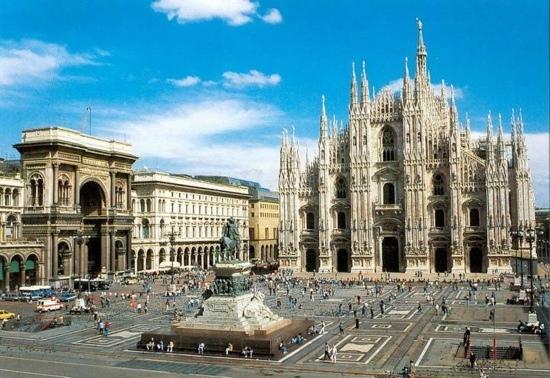 Date: 28-29 January 2016
Location: Milan, Italy
Details of the meeting can be found here
iSocial Newsletter, May 2015
3 - 14 August 2015: Future Cloud Summer School (FCSS). Stocholm

The Future Cloud Summer School 2015 organized by the Royal Institute of Technology (KTH) in conjuction with EIT ICT Labs will be held the first week (from August 3 to 9) at Bergendal, and the second week (from August 10 to 14) at EIT-ICT Labs Stockholm Co-location Center.
More information can be found at the summer school webpage: http://linc.ucy.ac.cy/isocial/index.php/events-9/43-summer-school-2015